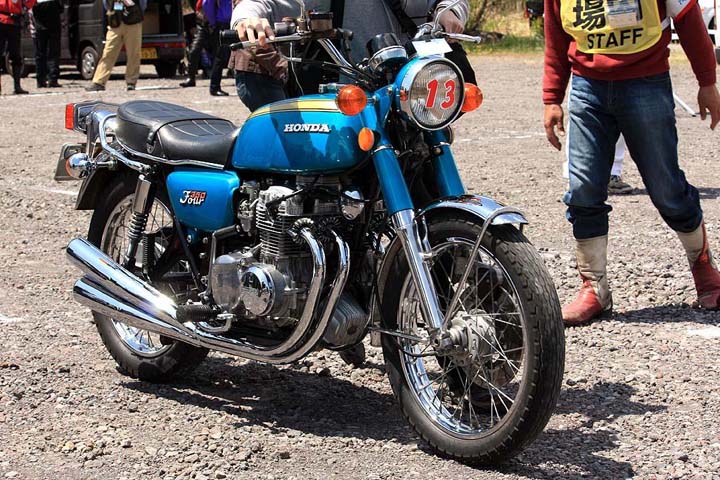 Honda Dream CB350 Four, 347cc (1973)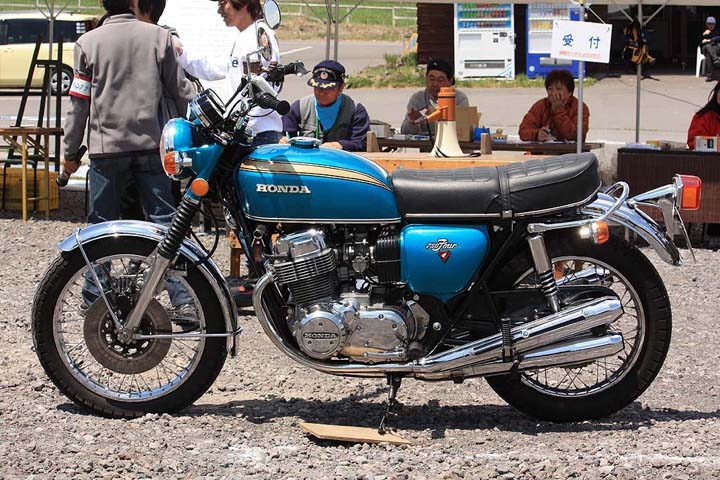 Honda Dream CB750 Four K1, 736cc (1971)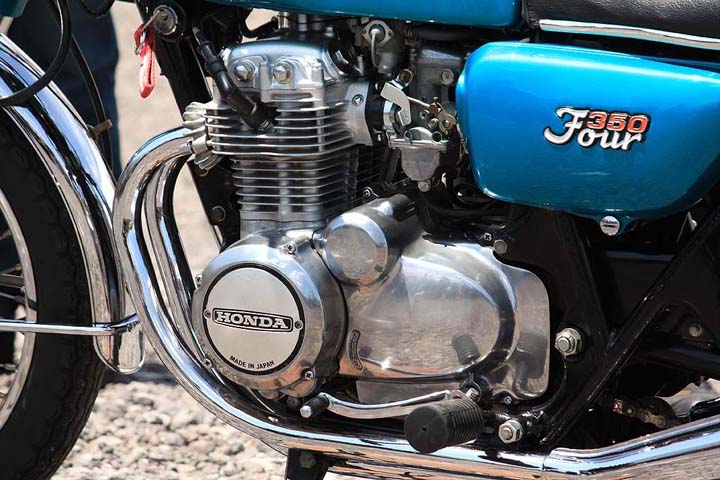 Sales of CB750 Four contributed to Honda Motor Co. and encouraged to expand line up like CB500F and CB350F as consequence.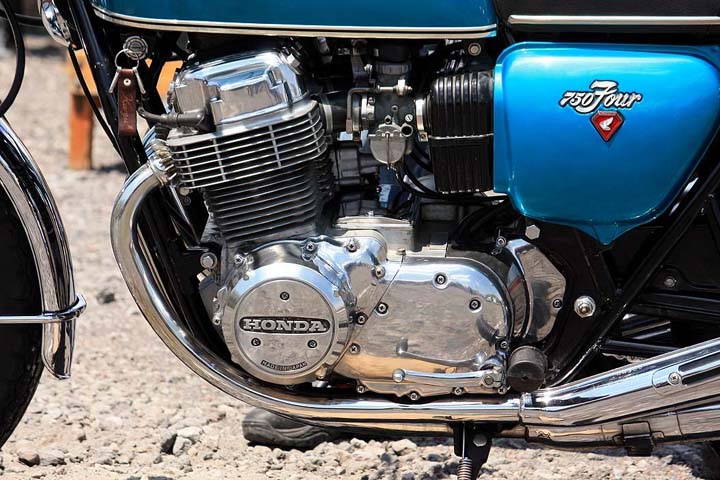 In Japan, CB750 became a legend and a flag ship. Thus 500cc and 350cc bikes were introduced as more gentle motorcycles although they shared similarity in design.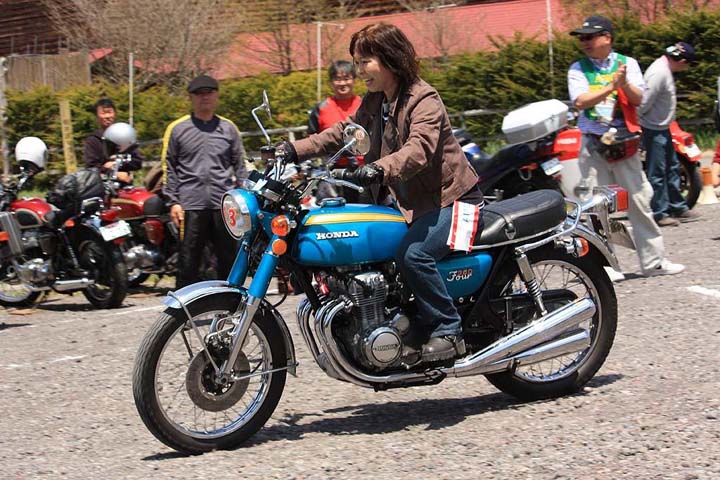 A gentleman who used to work for Honda at its assembly shop put effort to restore his 750cc and painted his wife's 350cc in the same graphic pattern.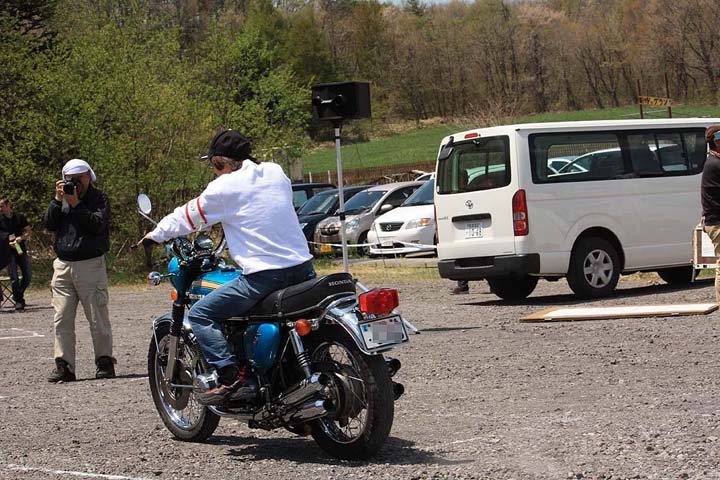 No harmful noise hints how delicately the engine was assembled.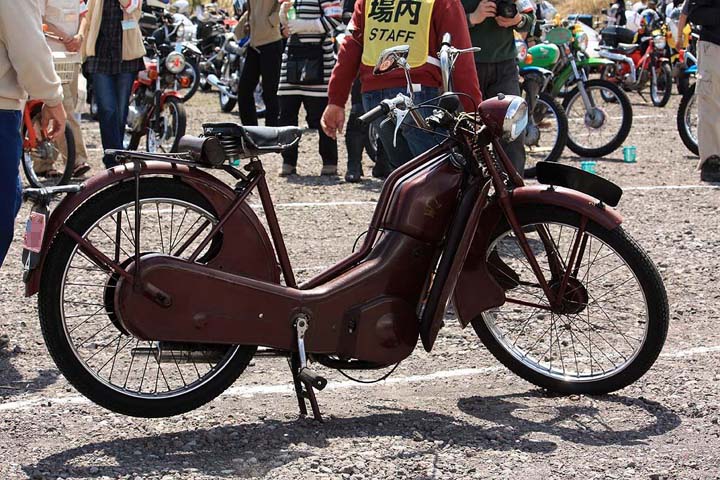 New Hudson Auto Cycle, 99cc (c1958)

The owner is a friend of Viceroy's owner. He was instantly invited to join the Concours.

Correct me if I am wrong – there is only letter showing "New Hudson". No file was available for identification, sorry.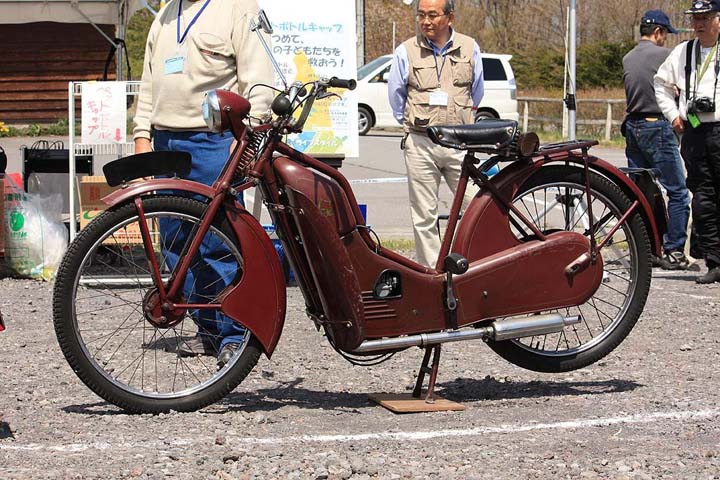 New Hudson started business in 1890 in Birmingham. They added an engine on to their bicycle and afterwards came to design and manufacture their own engine.

It was 1933 they terminated manufacturing of motorcycles and devoted to making brakes.

In 1940 New Hudson resumed auto cycle business with 98cc Villiers engines.

After the second world war it was merged into BSA group.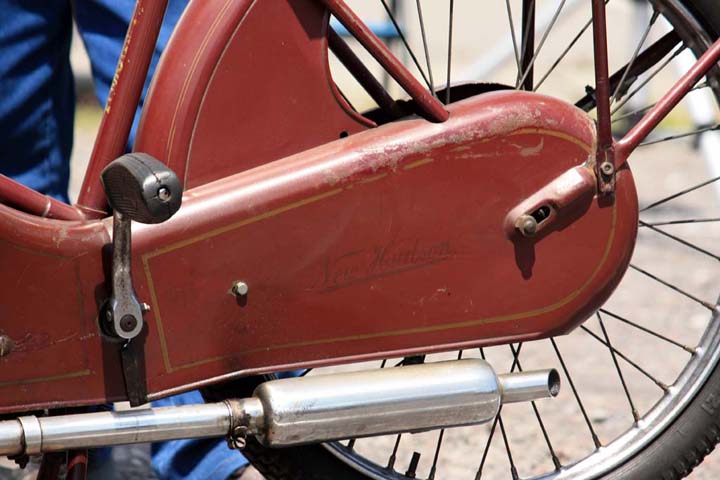 New Hudson maintained business of the most affordable auto cycles. In 1949 they mounted Villiers 2F engine and refurbished in 1956 to continue manufacturing until 1958.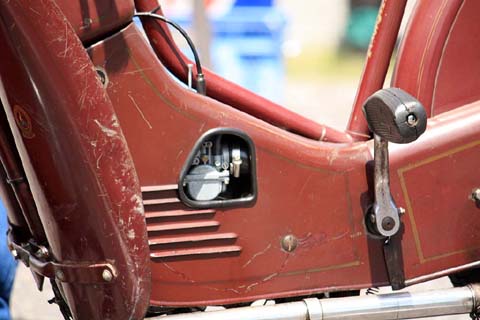 This particular auto cycle is considered as one of the final production.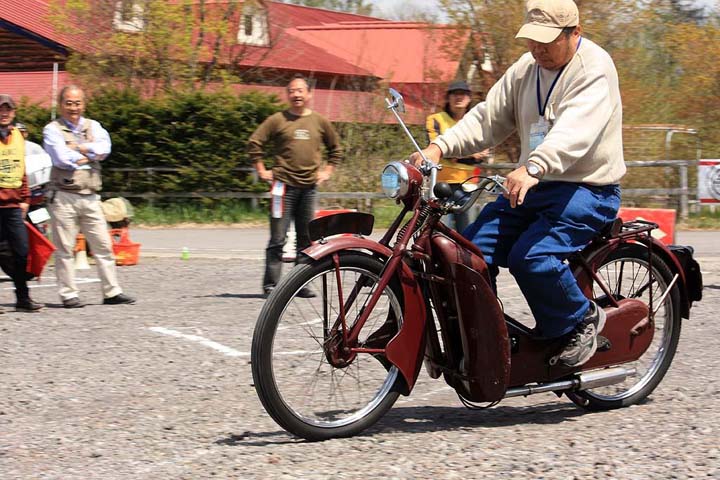 Everybody was impressed by its crispy performance and instant start by pedals.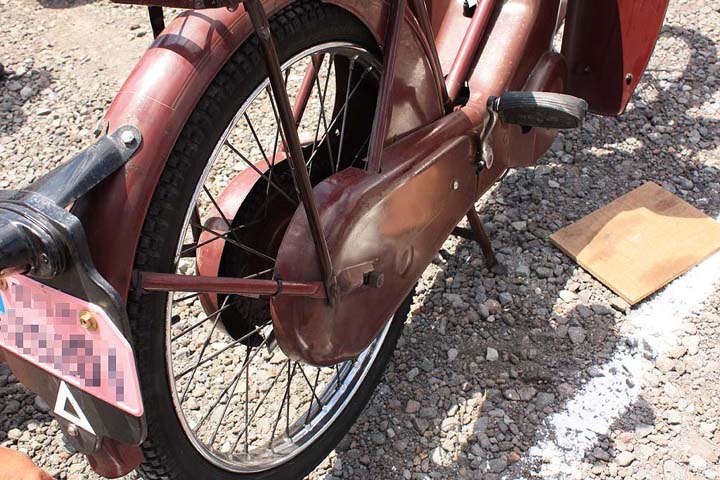 There are two drive trains (chains); one on right is from pedals and the other is from engine.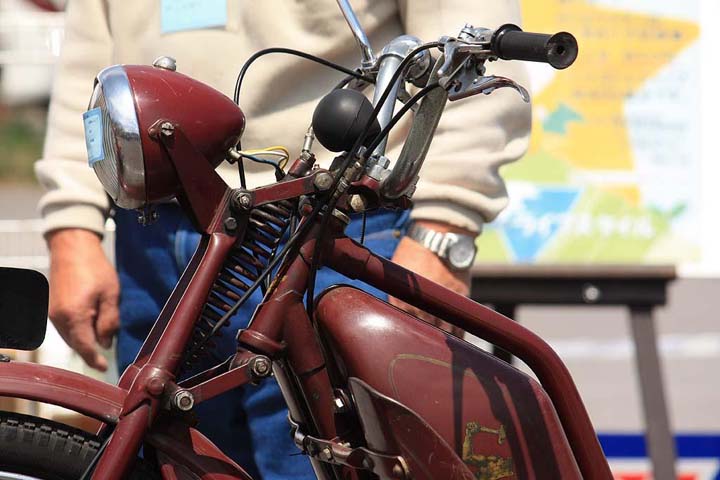 Joining Asama Meeting gives me an opportunity like this, to have chances to see rare motorcycles and mopeds.

See you at the next meeting.

PREV
RETURN