The 1st forum
July 1995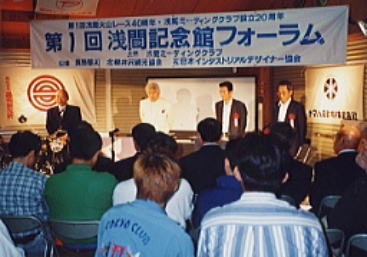 Guests
Former development charge of MARUSHO LILAC
Eiji Hayashi
Former work rider
Tsutomu Kawai
Former technical charge
Yoshikazu Itoh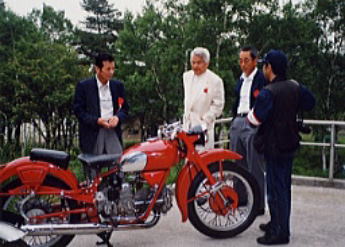 We enjoyed talking of instant 2 hours.He said "the time when I designed LILAC was the happiest" and He talked about the spirit of making things and the story to conflict with subtleties of the life


The 2nd forum
August 1995
Guest
Former work rider of HONDA
Yamashita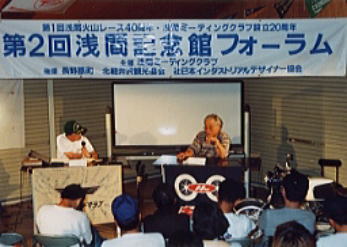 Yamashita tells Nagoya TT race, Asama race, to the Suzuka world GP race from from dirt course race of Hamamatsu park after the war.
The 3rd forum

August 1996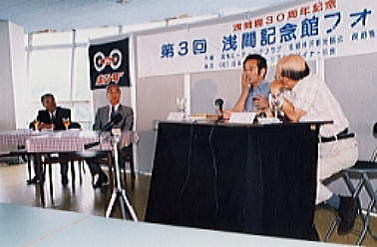 Guests
Former HONDA CB series development charge
Tadashi Kamiya
Former vice-president of HRC
Yohichi Oguma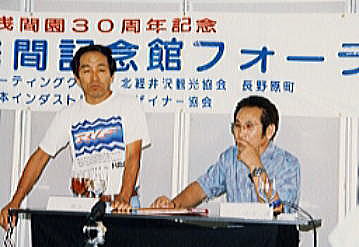 They spoke the development story that they were going with race to the Suzuka Race from Asama race.
The 4th forum

August 1997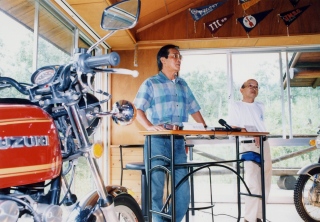 Guest
Former Motorcycle Development Officer of SUZUKI
Etsuo Yokouchi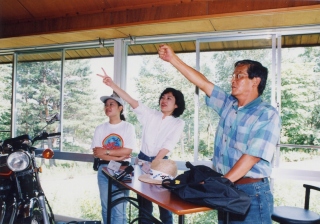 He entered SUZUKI in 1957.He developed six-speed gearboxes of SUZUKI T20 for USA. He developed SUZUKI GT380 and GT750. He developed the road racer and motocrosser from 1974. He took the world championship in two years. He told a hard luck story at that time.

RETURN
NEXT