Honda XL250-K3, 248cc (1975)

XL250 has a single OHC engine with four valves that derive from SL250. Even today we see identical engine layout on Honda 230 – 250 cc models.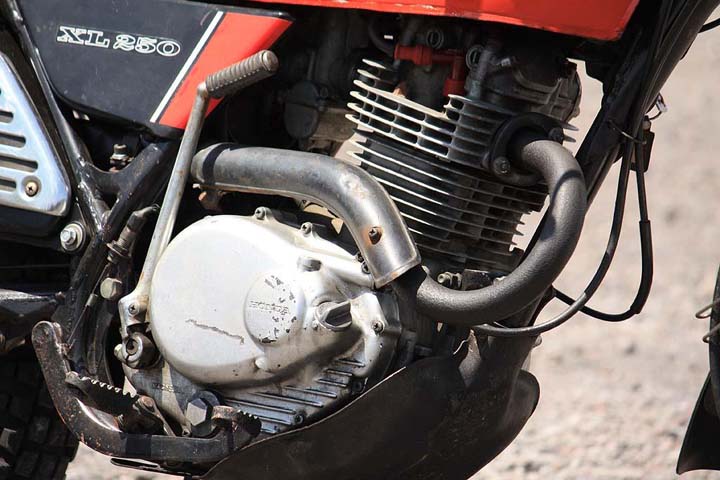 The owner spent several years to make it run well, since it was re-imported from USA.

Honda XR250R, 249cc (1989)

XR represents a competitive vehicle, but amid its variation are some enduros and regolaritas furnished with minimum lightings.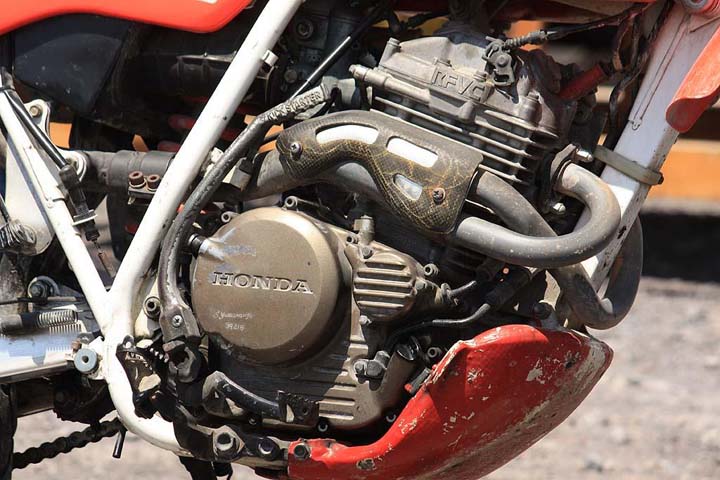 This engine is far more powerful than other oldies.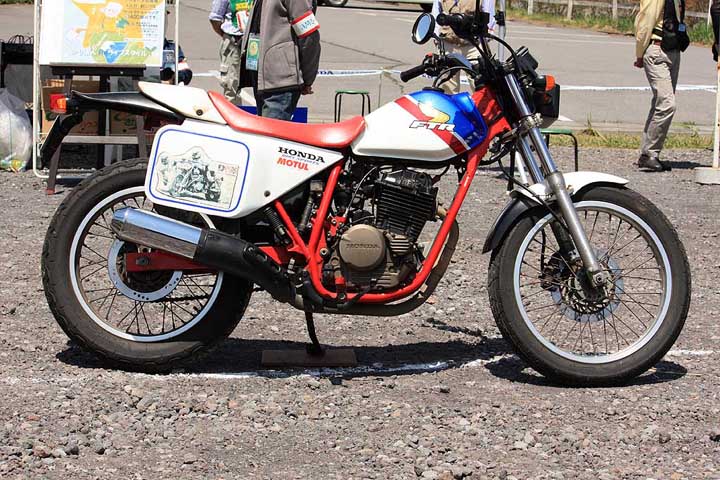 Honda FTR250, 249cc (1986)

Shaped to resemble a US Flat Track Racing machine.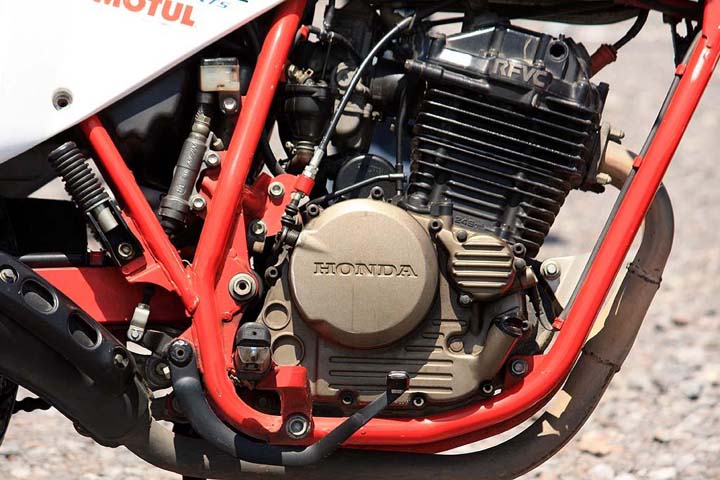 It is well known that famous US race riders started riding on flat tracks, thus they have excellent skill to control rear tyre while it slides.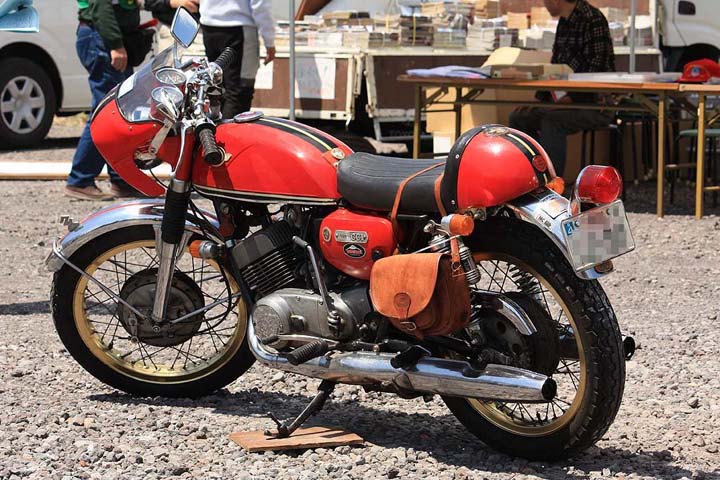 Suzuki T250, 247cc (1968)

Someone like me might remember it was hard to choose one motorcycle from choice of Yamaha DT, RX, Honda CB250EX and this T250.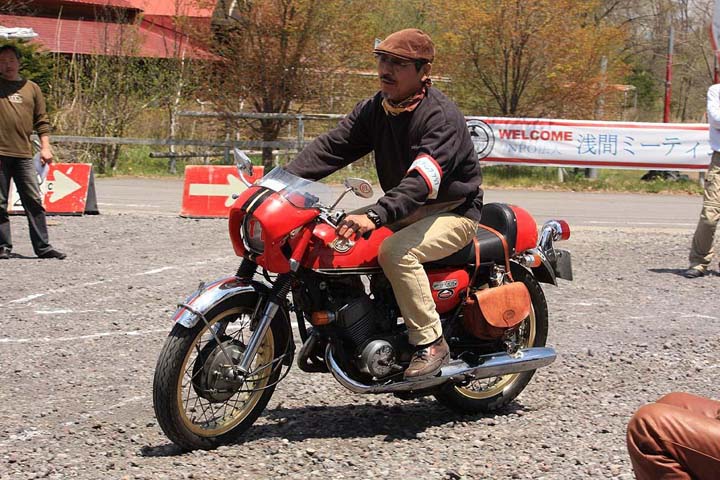 6 speed engine with a kick starter on the left – this was unique to Suzuki road bikes. Design was always an issue with Suzuki but this makes me feel attractive due to its robustness.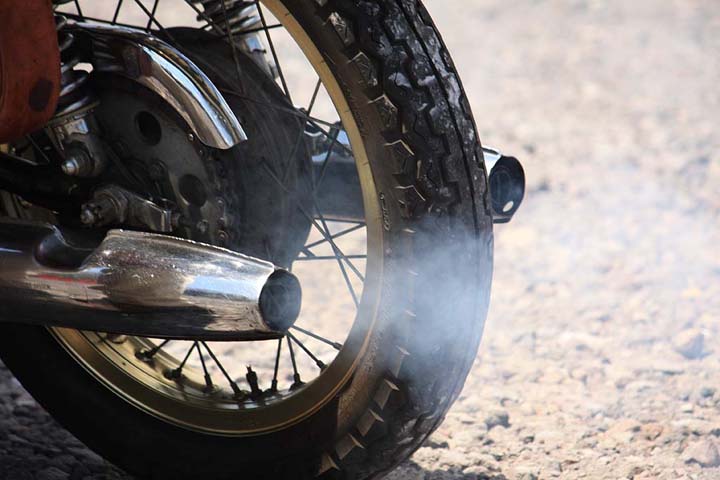 Acceleration was excellent though, my friends hated me when I was riding in front.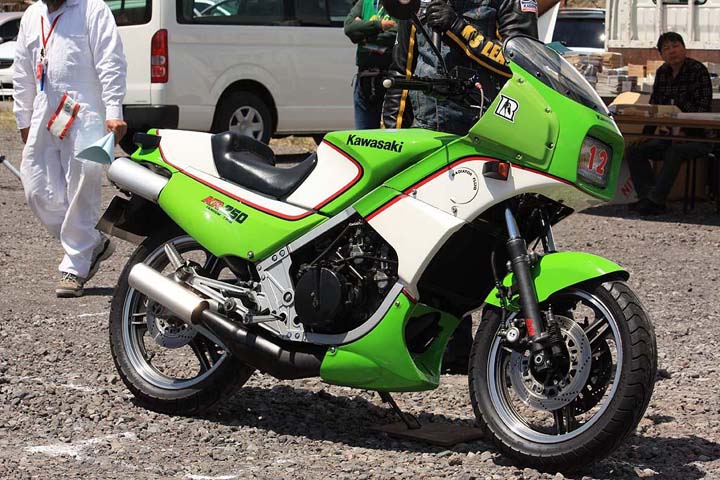 Kawasaki KR250, 249cc (1984)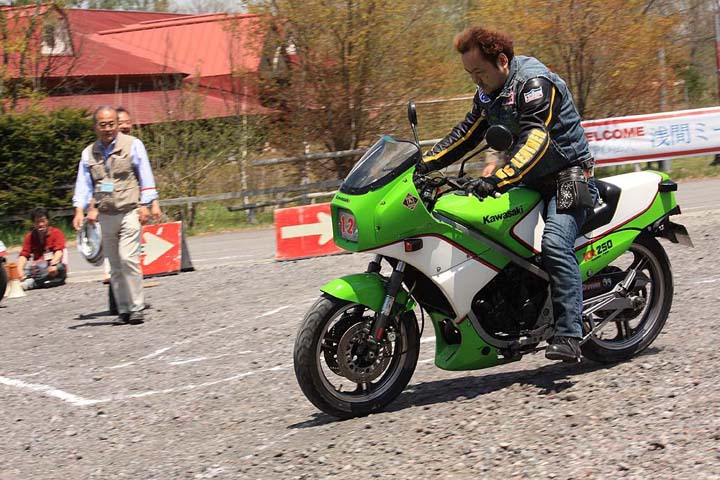 1980's was a decade of "Racer Replica" in Japan. GP machines were replicated their chassis, engines and silhouette. Four manufacturers' 250cc engines equally output 45 hp.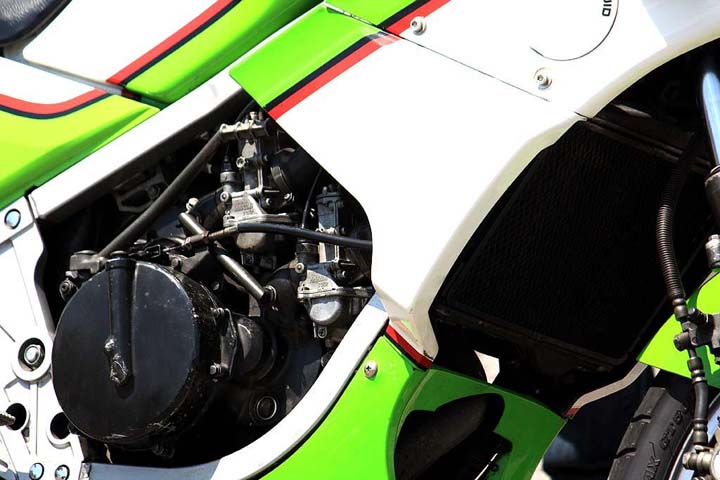 KR250 imported real racer's features including "Tandem Twin" layout and RRIS (Rotary & Reed Valve Intake System), which might damage profit of Kawasaki.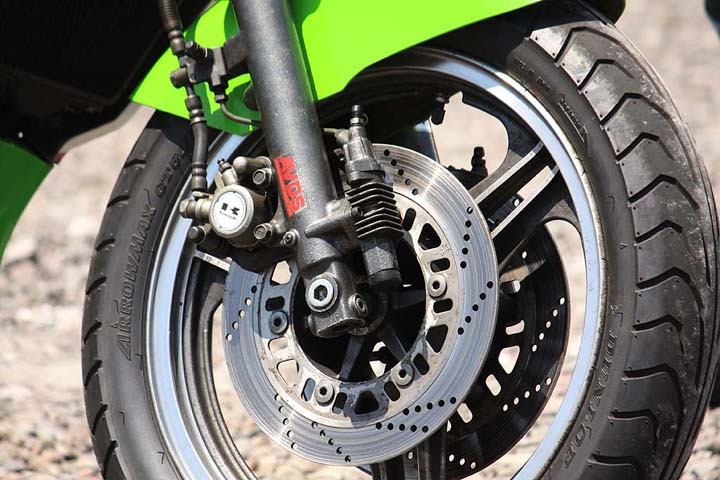 Anti-nose diving system was invented by manufacturers individually.

PREV | NEXT
RETURN